GOOD NEWS
Our Support Portal is currently available to use without the need to log in to it, we may reintroduce log ins on a future date, but for now, please enjoy using the Support Portal without having to worry about remembering another password!
* A note on Support Portal Compatibility
Our Support Portal works best with Google Chrome or the NEW Microsoft Edge, the older Microsoft Edge and the Support Portal do not get on so well!
The Support Portal is not compatible with either iPhones or iPads using Safari or Chrome (or indeed any browser) because of the login authentication we have in place. Other businesses do not have this problem with their Support Portal as they are generally open for anyone to see, the Guestline Portal is restricted to only our customers - so our competitors don't get to see all our cool stuff.
Now that you are using the correct internet browser....
If you have ever called or emailed Guestline Support in the past and received email replies about your tickets, please follow the below instructions. If you have any issues setting up a new password, logging into the Support Portal, or need to register an email address for the first time, please contact Support via phone, email, or chat.
Click on "Sign in" at the top right of the Support Portal:

On this initial sign in screen, enter your email address (this should be one that you have previously used to log a ticket with us) along with your last known password if you have logged in before.
Don't worry if you haven't though simply complete the fields below and type 'password' in the password field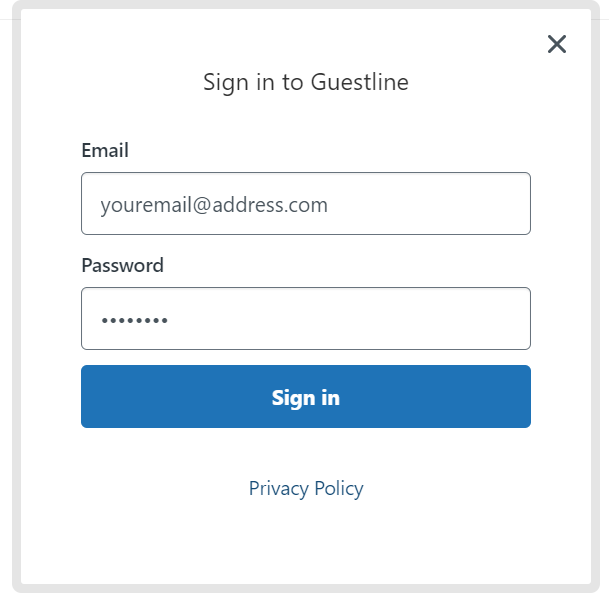 Select the 'Sign in' button, which will then populate the screen below if you credentials are either incorrect or you are looking to create a new password.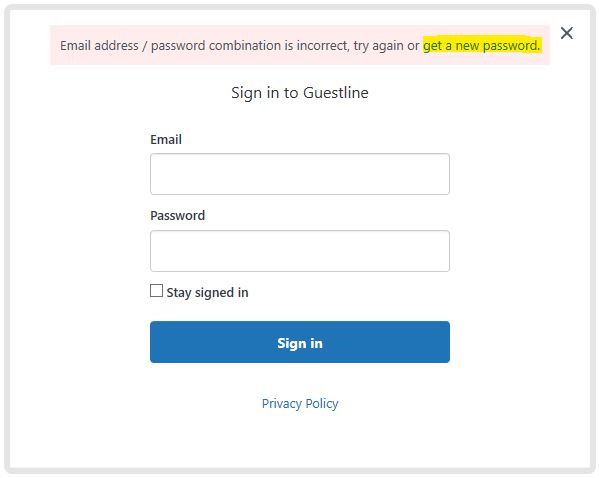 On the below screen, enter the email that you have used in the past when logging support tickets via email/chat or the email address you have advised us of when logging a ticket by phone: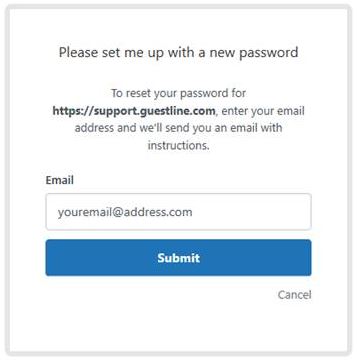 If you entered a valid email address that you have previously used when logging a Support ticket with Guestline Support then you will receive an email to that address containing a link to verify your email and complete your registration: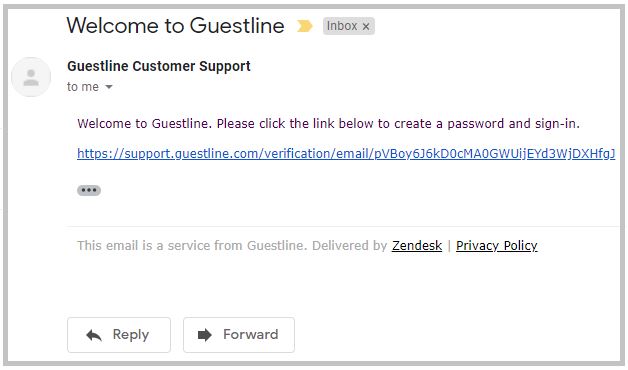 Clicking on this link will allow you to setup a password against your name: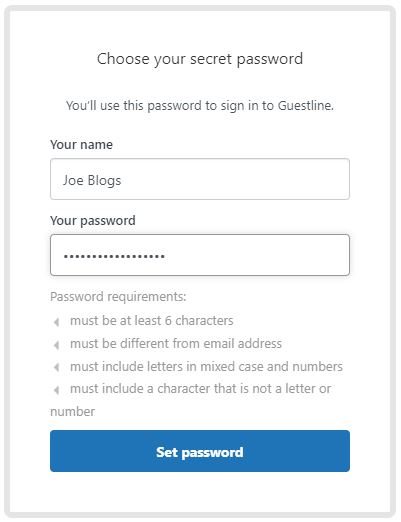 After entering your chosen password, clicking "Set password" will log you into the Support Portal.
In the future, you will be able to log into the Support Portal using this email address and password.