* NOTE - Our Support Portal does not like Microsoft Edge, please use Google Chrome, they get along together much better!
The Support Portal has five main features: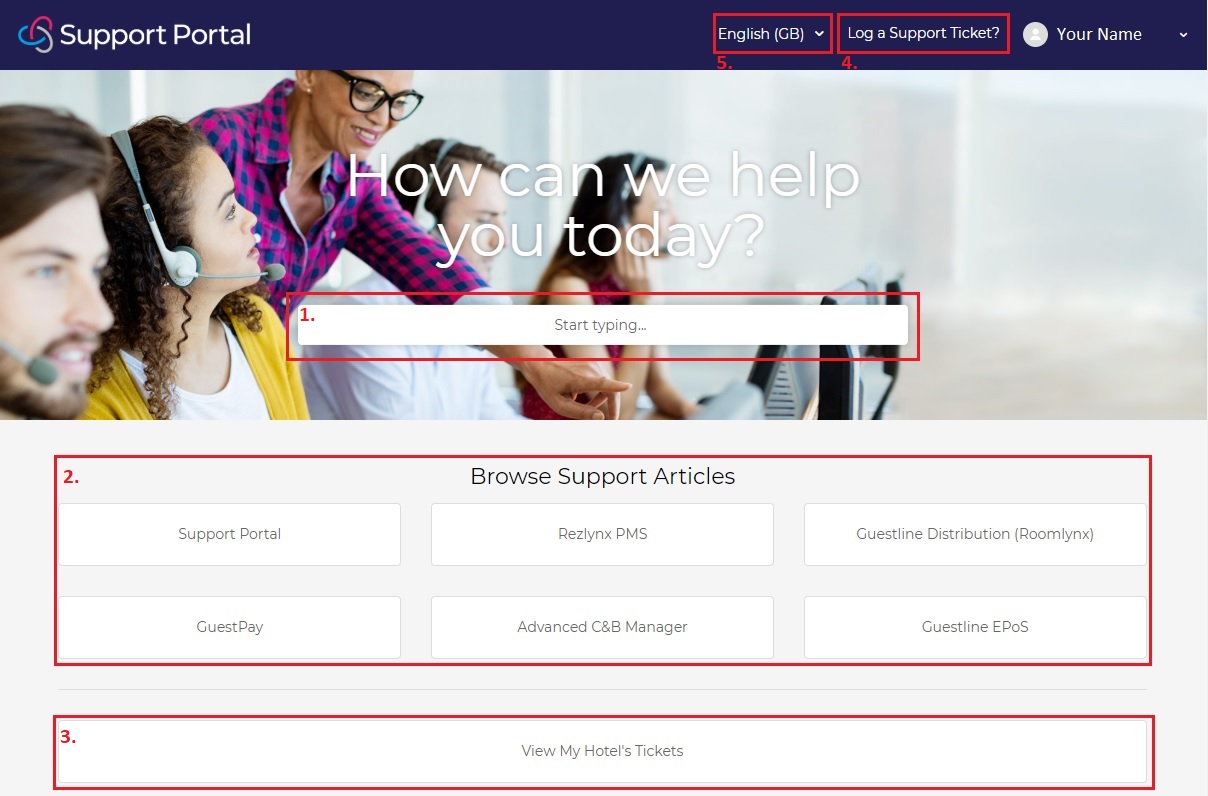 1. Dynamic keyword search
2. Browse Support Articles
3. View My Hotel's Tickets
4. Log a Support Ticket
5. Change language
Click on the links to the left hand side of your screen to display articles about each of the above five features.