Variable Deposits can be activated within Rezlynx allowing you the option to add a deposit using different Tax values as required.
To activate Variable Deposits:
Click System Cogs > Ini Settings > Deposit Handling > Tick 'Use Variable VAT Rates on Deposits'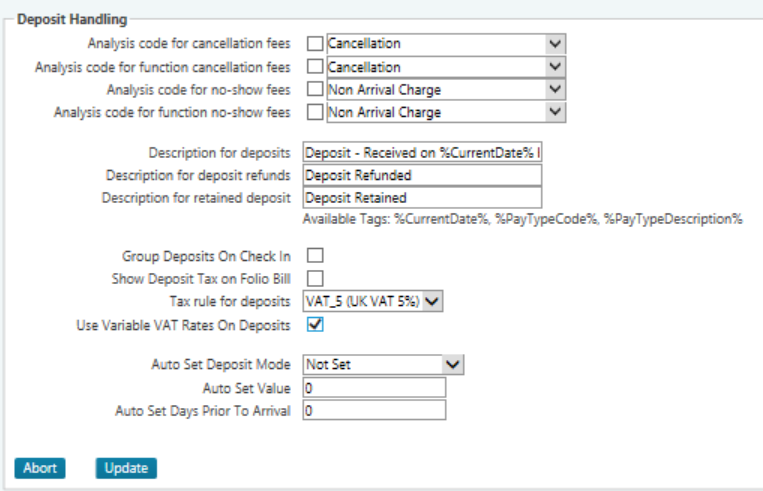 Select 'Update'
(If you do not have access to this area of the system, please refer to a Supervisor on site or any Head Office Super Users)
How to add the Deposit:
Within Rezlynx PMS, Advanced Conference & Banqueting and CRS, a new option will show when you add a deposit. You will now see a drop-down selection box, and you can choose the Tax Rule from the drop-down menu, then enter the amount paid next to the pay type.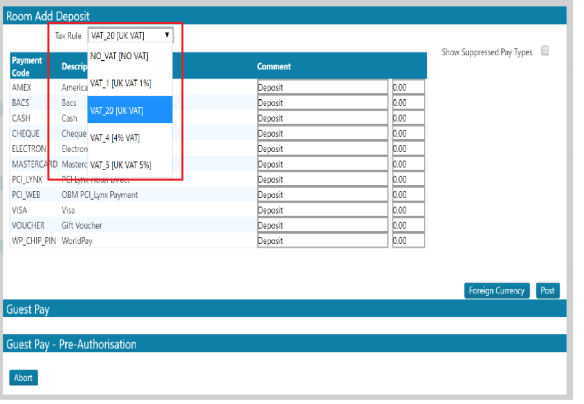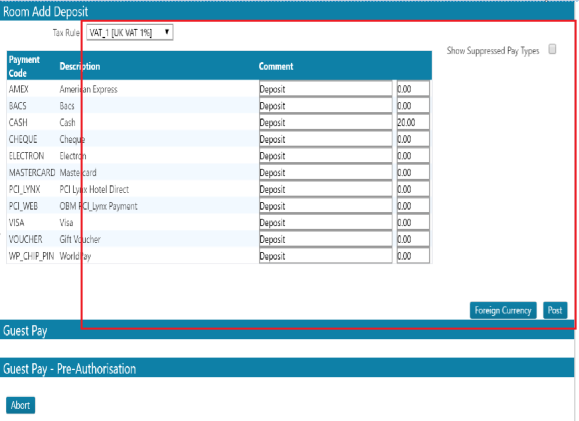 Select 'Post'