To gain access to the TrustPayments/Secure Trading website to pull of the transactions, you can get this by clicking the 'Home' icon', select the 'Misc' tab' and click on the 'Secure Trading' link. (https://myst.securetrading.net/login)

You will be provided with your unique username and password when you sign up to TrustPayments/Secure Trading. For more information on your log in details, please see a manager or call the TrustPayments/Secure Trading support team.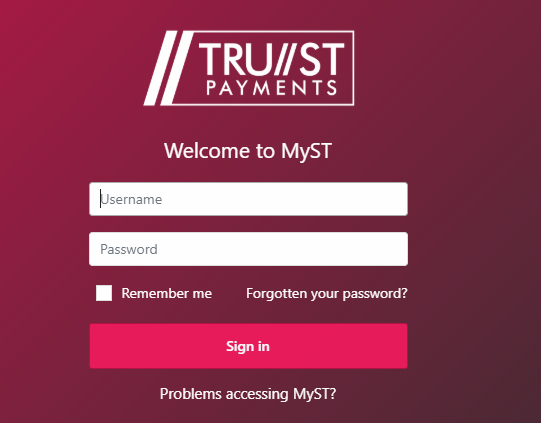 Once logged in, to see all transactions taken on the PED machine, click on the 'Transactions' header on the left hand side then 'Transaction Search'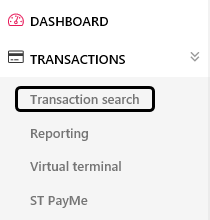 To apply the filters to gain only the transactions taken from the PED machine within your balancing time, please enter your 'Date From and Time' followed by your 'Date to and Time' this is the time frame you would like to see any transactions processed.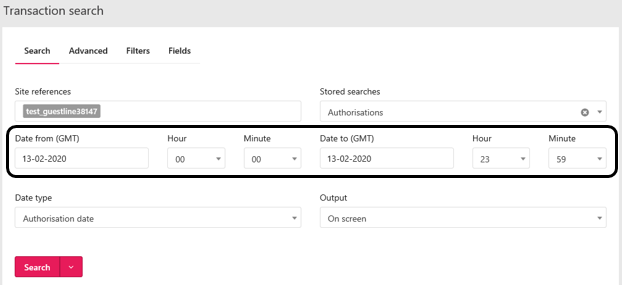 To only see transactions taken directly through the PEDS, click on the 'Filters' header and within the 'Accounts' box untick all except POS, this will remove any payments taken directly from the portal and only return PED payments.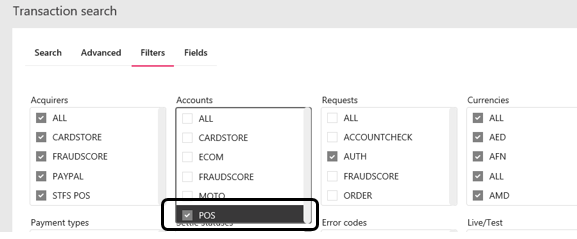 Click on the 'Fields' header and in 'Terminal Details' tick 'Terminal ID' to include this in your report.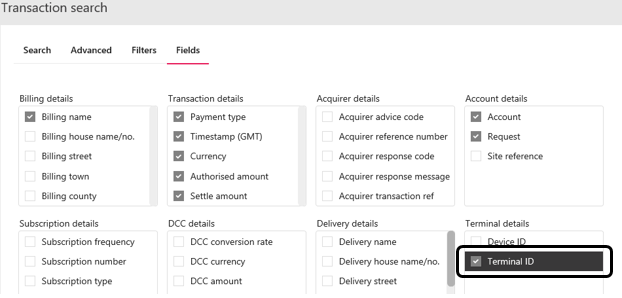 Press the 'Search' button at the bottom of the page to generate the report on screen. This will show all transactions taken and can be balanced against the report from Rezlynx.

To search by specific terminal, you can enter the terminal ID found on the bottom of the PED into the 'search box' on screen. When you press search again, this will only return any payments through the specific terminal.

To print this report, in the 'Search' tab, you can select the 'Output' as Excel or CSV and select search this will generate this report in the format selected