The Virtual Terminal can be used to process payments for customers who cannot pay online. This area allows you to authorise a payment of any amount over the web and get immediate authorisation from the bank.

To access this facility you should click the "Virtual Terminal" link within the Transactions menu on the left. This will display a screen similar to the below.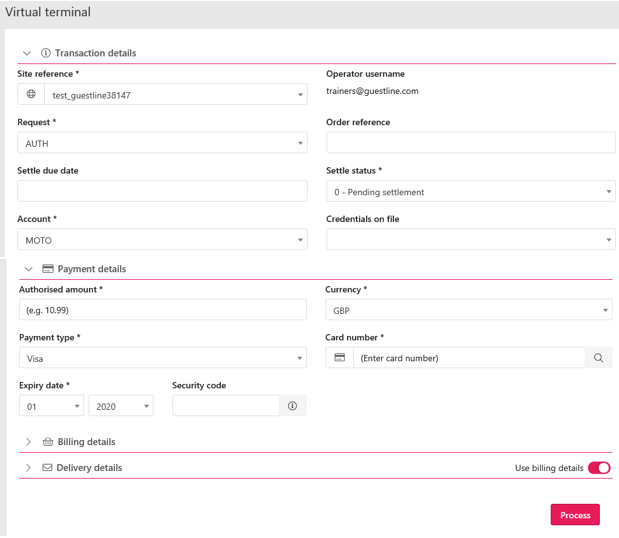 Once you are happy with the information entered into the form, press the "Process" button and the transaction will be processed. After a few seconds you will be presented with a success or a failure result.
A success result means that the card has been authorised.
If the result is a failure this means that the card payment has not been authorised and your customer should arrange another way to pay.