WHAT DOES STATUS 2 (SUSPENDED) MEAN?
This means that your transaction has been authorised by the bank, but it will not settle automatically without your manual intervention. This could have either happened automatically due to MyST's fraud / duplicate system, or could have been suspended manually by yourselves.
WHERE CAN I LOCATE MY SUSPENDED TRANSACTIONS?
The suspended transactions is located by selecting Transactions > Transactions Search > Selecting Suspended Authorisations from the Stored searches filter, along with a valid date range.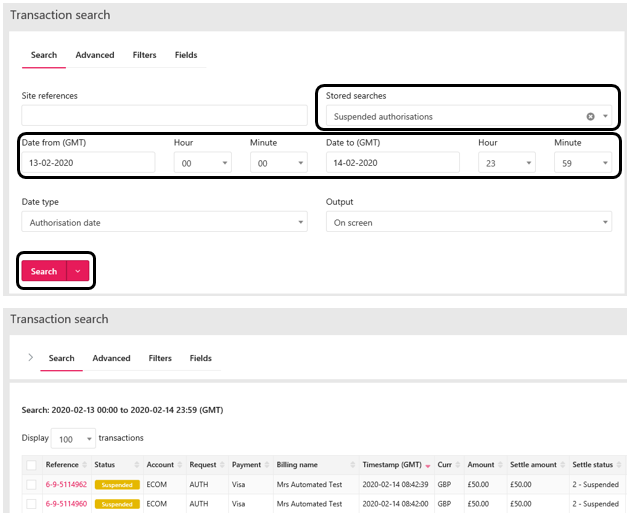 HOW CAN I UNSUPEND A TRANSACTION?
Click onto the Reference number to the left of the Suspended Status
Click onto Actions > Update OR More Details > Update located at the bottom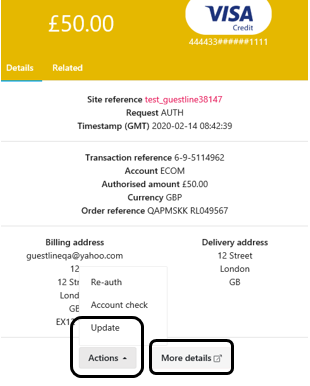 In the case of a suspended payment, you should change the Settle Status to Status 1 – Manual Settlement and then click Update.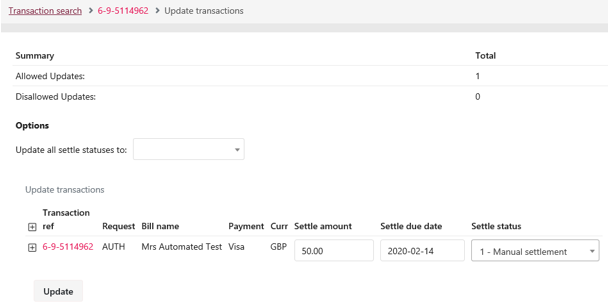 TO KEEP IN MIND
Any transactions that have not settled after a certain period following the authorisation are regarded as cancelled by our system, as the authorisation code is no longer valid. This is usually after 7 days, but can vary depending on your account.


If you update a transaction to settle status "3", the transaction is permanently cancelled, and cannot be updated at a later date. The funds reserved on the customer's account will be released at a future time as determined by the issuing bank.