Overview
For guests that are looking to find available accommodation quickly and visually, DBM's new Calendar displays availability directly in the calendar itself.
Unlike standard date selectors which leave the guest having to laboriously check dates for availability, DBM's new Calendar provides live, at a glance availability and restrictions with speed and accuracy, helping convert more online visitors to on-site guests. ​
How it works
Using StaySearch, Guestline DBM is able to offer the top most requested features for DBM, from our customers.
Once a guest selects the Check-in icon, DBM will complete ongoing calls to StaySearch to receive the most up to date availability. As the guest scrolls through each month, a small refresh will be done in the background, to return the most up to date availability, ensuring that the guest has accurate availability at all times throughout their search.
Dates with no availability due to no inventory, a closure or restrictions, will be crossed out in a light grey colour to allow available dates to pop out to the customer.
Once the Check-in date has been selected, only available Check-out dates will be available to select.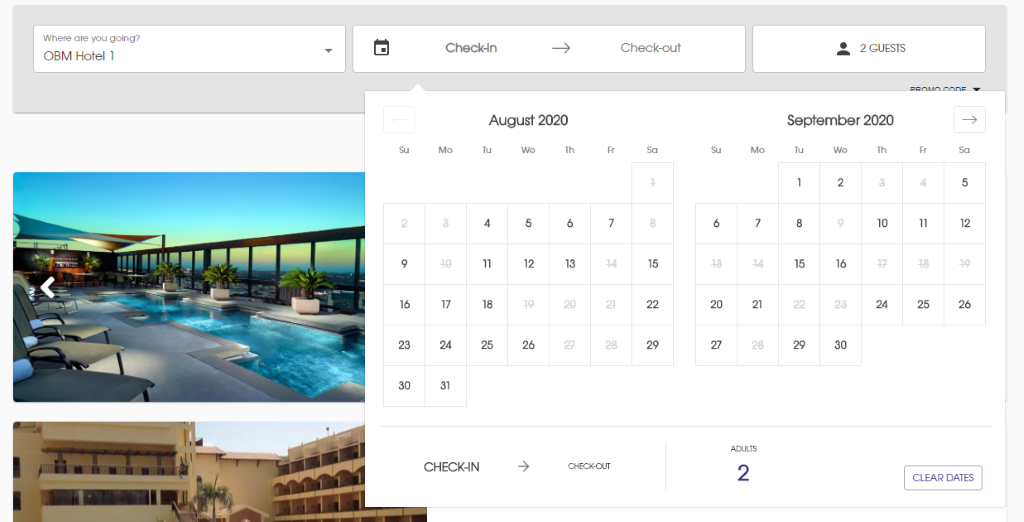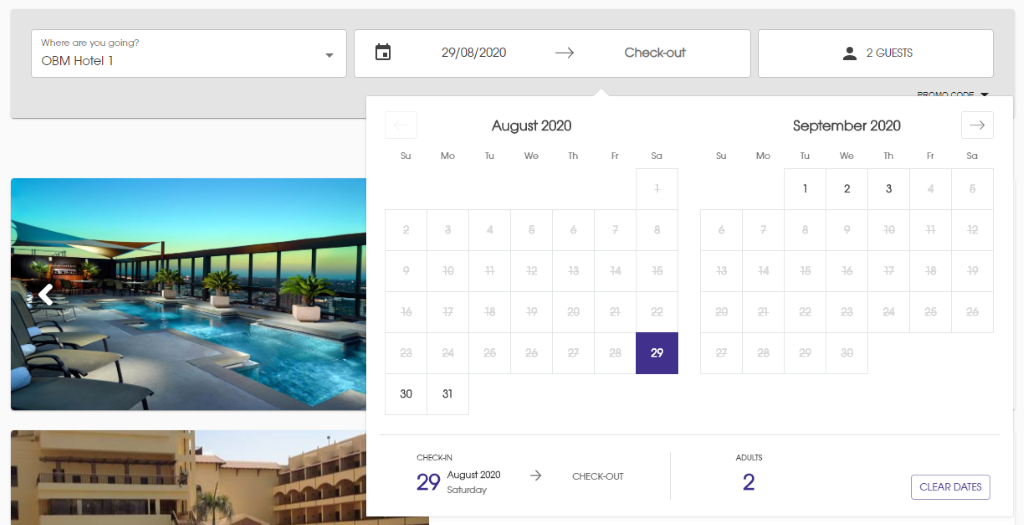 With this release we have included the ability to identify the following restrictions when calculating the availability:
Close/open

Closed/open to arrival

Closed/open to departure

Minimum Length of Stay by Arrival

Minimum/Maximum length of stay at Rate Plan level

Maximum availability window
Guests will now be able to enter a Promotional Code and see availability based on the promo that they have entered, without having to guess available dates.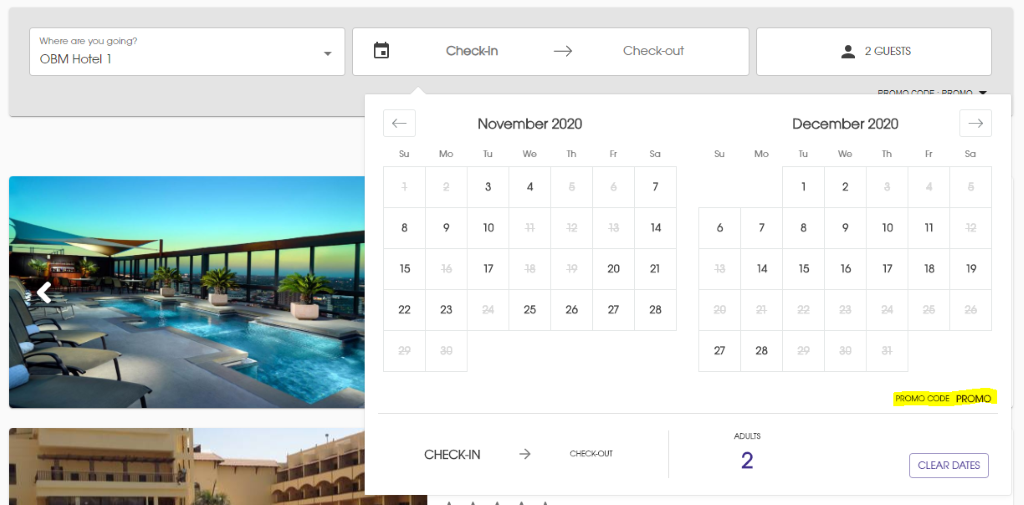 Activation & Configuration
After a successful beta program, the new availability calendar has been enabled for all active Guestline DBM properties. So there are no additional configuration requirements.