Creating Templates can still be done per property within Template Editor.
CRS Template Editor has seven additional templates available.
Brochure Templates
CRS Reservation Confirmation
CRS Reservation Cancellation
CRS Confirmation Segments
CRS Confirmation Segments Cancelled
CRS Enquiry
CRS Enquiry options
To note when building Templates for CRS:
The segment template is for the main stay information, i.e. Guest Name, Arrival, Departure, Rate Plan, Cost etc.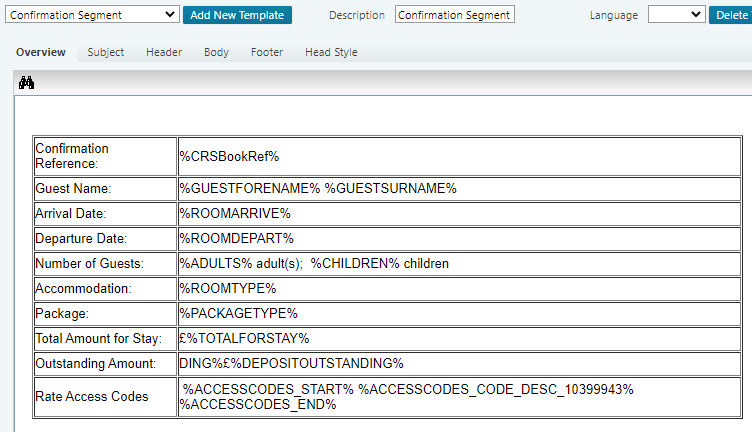 Once build the segment would be available within the main template, double clicking will add this segment and if more than one room has been booked will pull across all bookings details.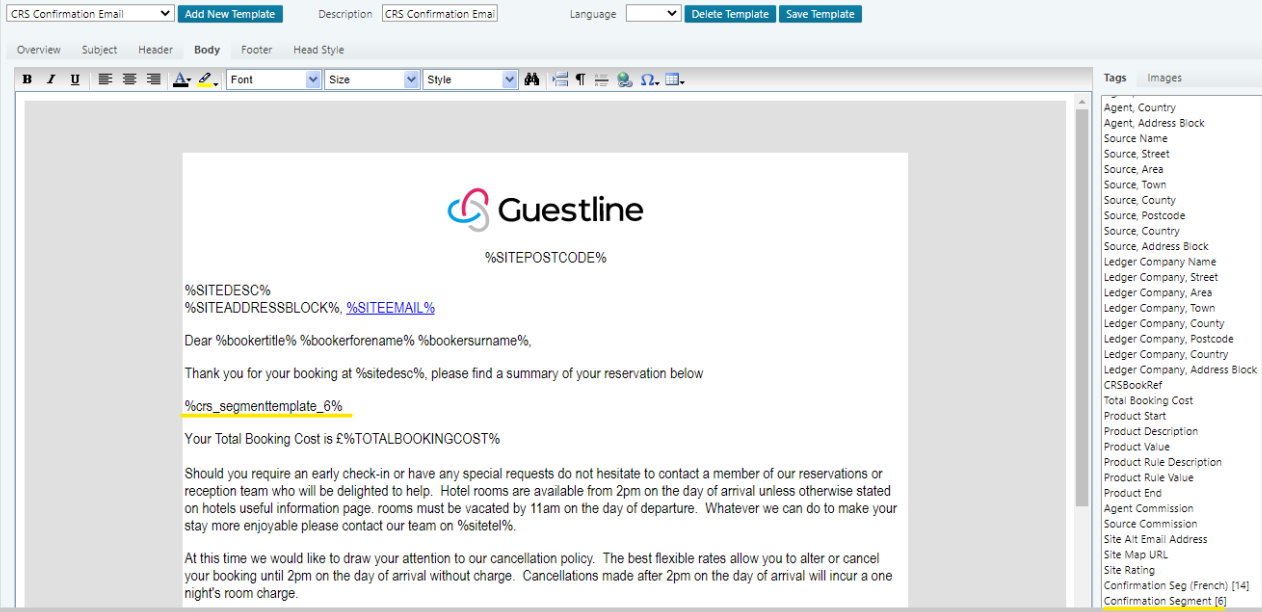 If you need further information regarding templates, our Rezlnx template refresher training video may help: HERE