We are pleased to announce the arrival of the latest enhancement to GuestStay -> Automated Pre-Arrival Emails.

No need to worry about reminding guests to complete their registration. The day before the guest is due to check in, between 7pm and 8pm UTC, guests will receive an email reminding them to complete their details prior to arrival.

Automatic Pre-arrival Email: example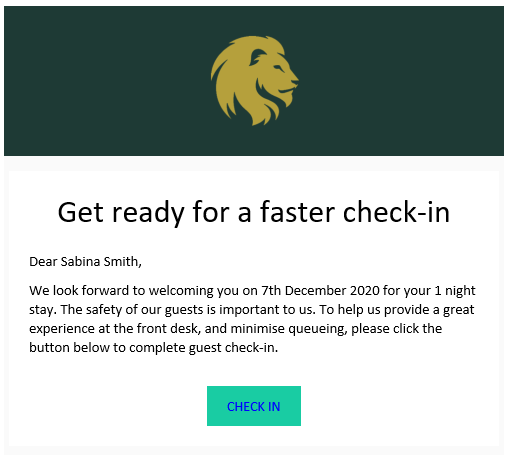 The email will follow all existing branding.

To note, currently the text is not customisable.

If the guest has already completed their GuestStay check-in, the email will not be sent.

The email is sent to the Lead Guest's email address.

When a booking is created for arrival today or tomorrow, we automatically send the pre-arrival email immediately.