End of Shift/Day/Week/Month/Year

Summary
Your system has the functionality to produce period end reports, which store all revenue sales and payments taken.

You can close your period end reports (per shift, per day, per week, per month) manually or automatically and this will summarise the revenue/payments/occupancy figures processed within the start date/time and closed date/time of the given period end report.

Fiscal Periods
Rezlynx has the ability to close your 'fiscal' periods automatically, this will be set up and explained to you by your trainer, therefore giving you accurate reports to analyse your business done.

For example - If you chose to automatically/manually close your End of Day report, due to the pre-set fiscal period dates – your End of Week and End of Month and End of Year reports will close automatically at the moment the End of Day has been closed.

With fiscal periods, when the End of Day is closed, this changes the physical date on Rezlynx.

'Go Live' Process
When your trainer takes you 'live' on Rezlynx, the period end reports will be closed manually beforehand and then set up to run as per your requirements, with carried forward figures only consisting of:
Deposit Analysis – this will have the deposit held figure (current total of all future reservations with deposits).
Ledger Analysis – this will have the ledger balance figure (current total of all outstanding ledgered debt, on Company Profile accounts).
In House Analysis – this will have the in-house/balance of folios (current total of all residential bedroom and function room bill balances).
Carried Forward Analysis – this will have a summary of the above 3 figures, to indicate what will be carried over onto the next period end report.
You will discover that any of the following information on any of your period end reports, can be broken down into more detail using many of the revenue reports - by choosing to analyse a specific period end report.

Period End Report Explained
Analysis Codes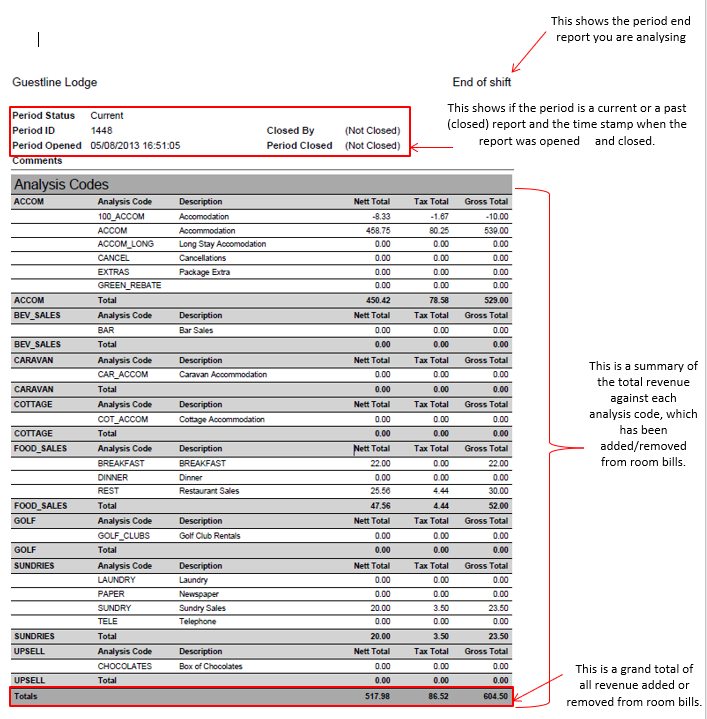 Payment Totals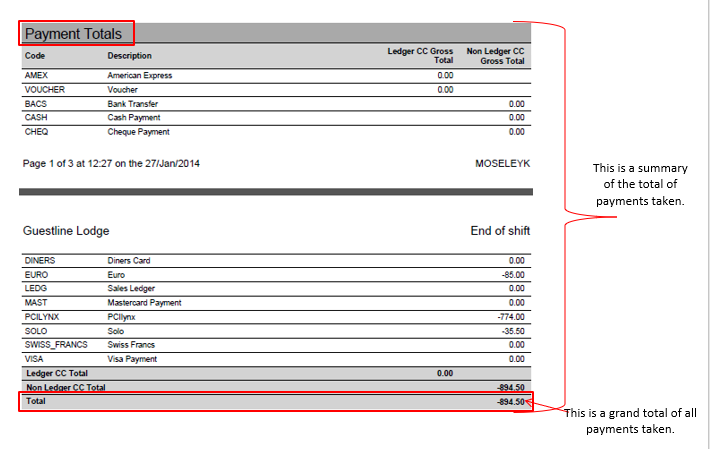 Deposit Analysis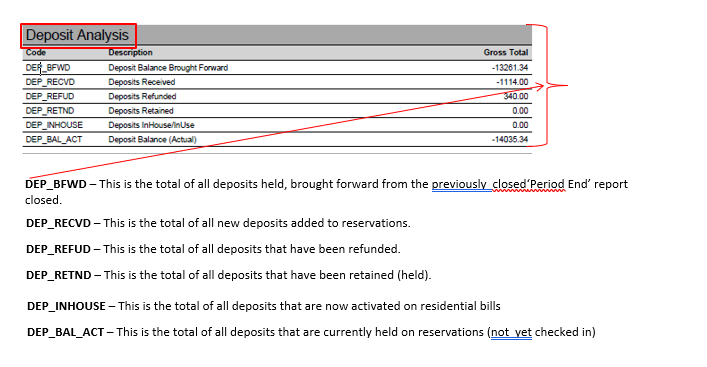 Ledger Analysis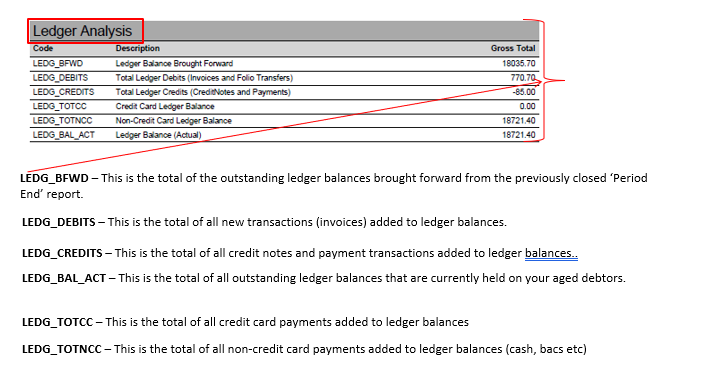 In House Analysis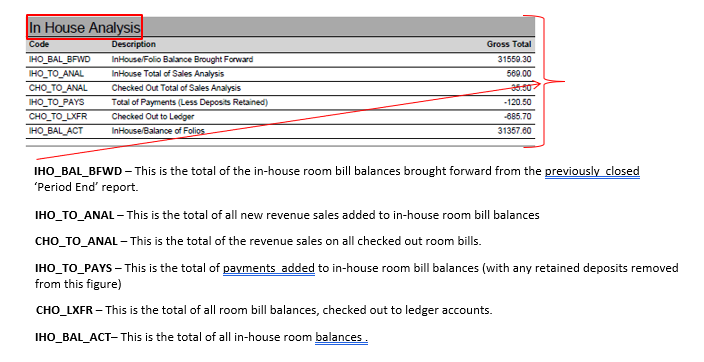 Balance Brought Forward

Carried Forward Analysis

Debt Movement

Tax Analysis

Occupancy