If you're unsure of where your financial export files export, this article will allow you to locate these files.

Step One
Open the financial export application (there should be a desktop shortcut, sometimes located on an accounts machine). If you're unsure please contact Guestline Support

Step Two
Click configure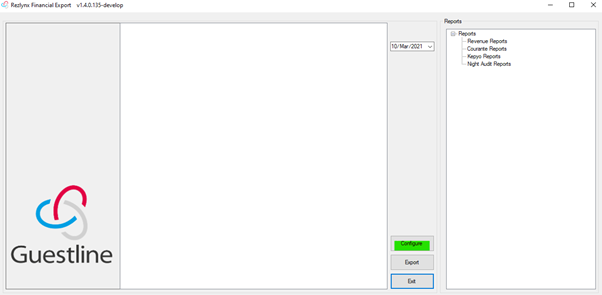 Step Three
On the site setup screen the Path to Create CSV is the export location. You can copy this into your file explorer to obtain the path location.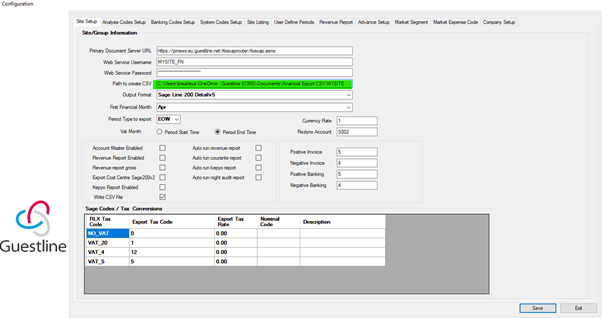 Step Four
In windows file explorer paste the path into the bar at the top and hit enter to navigate to the path.