When overbooking is enabled for the Best Western CRS interface in Roomlynx, the display of the overbooking values will be the same as for other online booking agents in Rooms Per Day.
The key difference between the Best Western CRS interface and other connections is that Overbooking values are sent to Best Western in a new message type. On the Roomlynx Monitoring page, Overbooking updates will display in the Rates, Availability, and Restrictions interface:

When viewing these in the list of messages, they will display with a unique task type called Room Overbookings: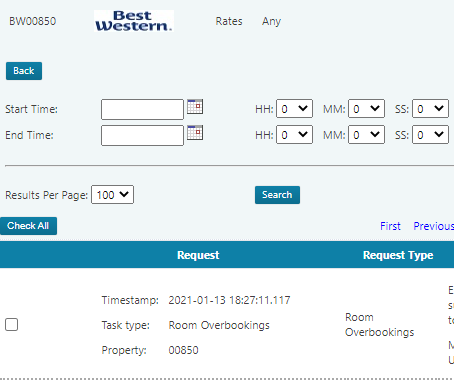 Resyncing overbooking values to Best Western CRS
Overbooking values can be resynced from PMS to Best Western CRS. This resync option can be found in Roomlynx here: Channels -> Resynchronisation, and can only be seen when BestWestern is selected as the channel.