Here is a simple guide to setup your PED terminals if you have ordered them as part of your GuestPay package.
Before you start please ensure you have the manager/admin password to hand. This is the last 6 digits of your POS Merchant ID. This would have been provided on your Merchant Setup from Trust Payments and also on the 'Confirmation of Go-Live' email from the GuestPay onboarding team.
THE PORTABLE TERMINAL - OVERVIEW
The Portable terminal is designed as two pieces of hardware, handset and base unit.
The Handset unit features a contactless reader, WiFi, GRPS modem. There are additional power connection and USB ports on the handset unit to allow the handset unit to be operated alone.
Wired connections like power, modem, ethernet, USB or serial are located on the base unit.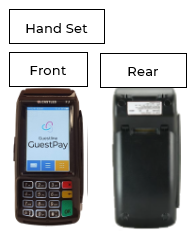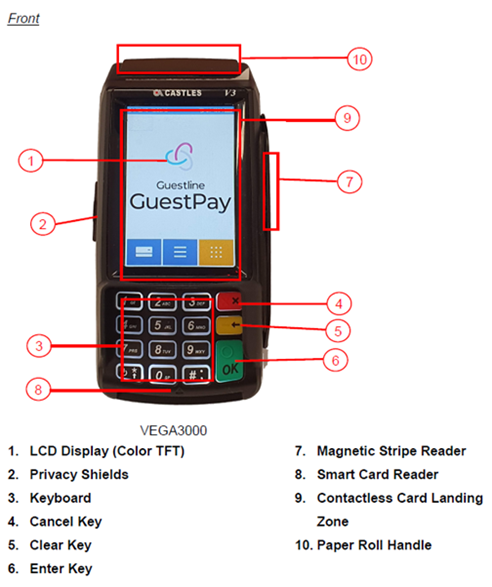 THE PORTABLE TERMINAL - SETTING AND CHANGING THE PRINTER ROLL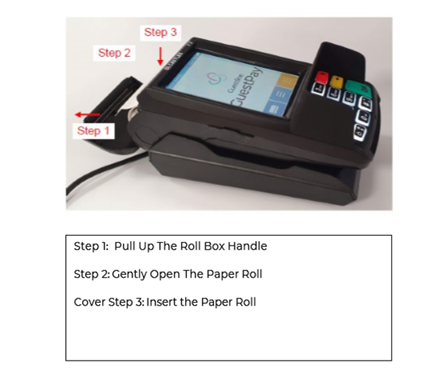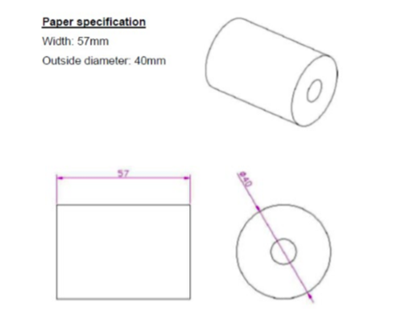 THE PORTABLE TERMINAL - CONNECTING TO YOUR WI-FI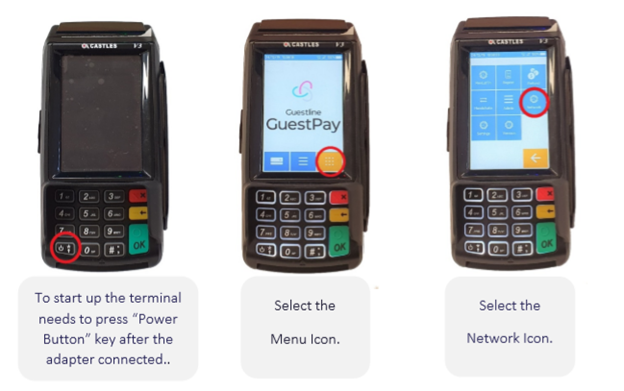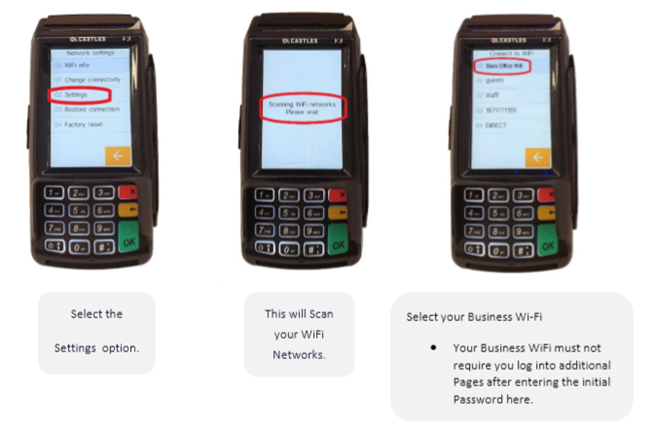 SOFTWARE UPDATE
When you first receive your PED Terminal it is recommended that you complete a software to ensure your terminal is ready for operation.

The default Manager Password is 999999 or the last 6 digits of the device's MID number, the MID numbers will be in your original paperwork. If the default manager password does not work, and you don't have your MID number(s), you will need to call the Guestline Support desk for a remote password reset. To do this you will need to supply the Terminal ID and Serial Number, see below on how to locate these:
THE PORTABLE TERMINAL - LOCATING YOUR TERMINAL ID (TID) AND SERIAL NUMBER (SN)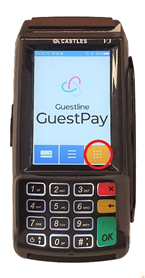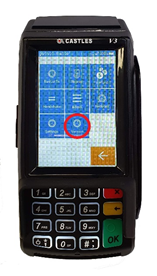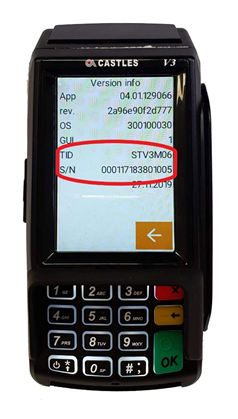 Select the System button
Select the Version button
The Version Info screen will provide you TID and SN and any other system information that you may need.
Your Terminals are now ready to use. You can find further Operational advice in this section of the Support Portal: GuestPay PEDs – Guestline Support Portal