When you log in, you will be asked for your username and password and you can also have two-step authentication. If you do not have this information, you can either contact a local manager, Guestline Support or Trust Payments (Secure Trading) Support.
When you are logged in, click on the "Transaction" heading on the left hand side and then click on "Transaction Search" to see all the transactions that have been carried out
"Search" tab
The "Search" tab allows you to input the required criteria for performing a search:

Site references – Specify the site reference(s) to be searched.
Stored searches – Quickly restore the search criteria of a previously-saved search.
Date from / Date to – Specify the time period for the search to be performed.
Date type – You can search by authorisation date or when the transaction was settled.
Output – Choose between displaying the search results on screen, or download a CSV.
"Advanced" tab
Under the "Advanced" tab, you can optionally input more specific criteria to help narrow down your search: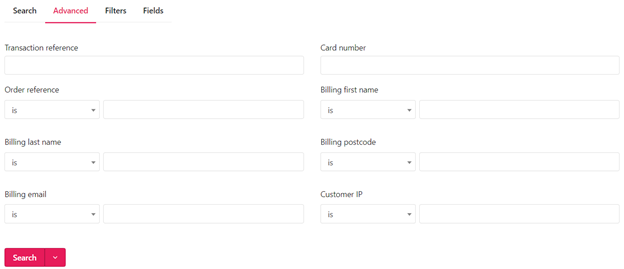 Must be exact match (partial matches not supported)
Transaction reference – Each transaction is assigned a unique reference. You can enter this here.
Card number – If you know the card number of the transaction(s) you are looking for, you can enter this here. Spaces can be included and will not affect the search, so both "4111111111111111" and "4111 1111 1111 1111" will return the same result.
Partial matches supported:
Order reference – If you have assigned order references to your transaction, you can enter this here.
Billing details – If you know the customer's billing first name, last name, postcode or email, these can be entered into the fields provided.
Customer IP – You can also search on the customer's IP address.
"Filters" tab
Filters are an advanced tool that can be used to narrow the search results further, if needed. Only transactions meeting the ticked criteria will be displayed in the results.
e.g. When "GBP" and "USD" are ticked in the "Currencies" box, only transactions processed in those currencies will be displayed in the search results.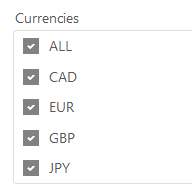 "Fields" tab
You can customise the columns shown in the response. Only the fields ticked under the "Fields" tab are included in the search results.
e.g. Deselecting "Billing name" and "Payment type" would remove these columns from the search results.

Performing search and saving for later
When you are ready to perform your search, click " Search".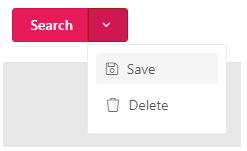 If you would like to save the selected "Date type", filters and fields selected for future searches, click the arrow next to the "Search" button and then click "Save".