Merchants that are on Gross settlement will receive a statement every month (usually around the 15th of the month) detailing the fees that have been collected by direct debit.
The various card fees can be viewed on the monthly statement in Omnipay (Finding/Account Statement view). The alternative is to change the account in Omnipay to Fee Collect

and run a Daily Funding Report for the entire calendar month. This report will summarise the fees by type, the details of the transactions can be viewed by selecting the relevant hyperlinks.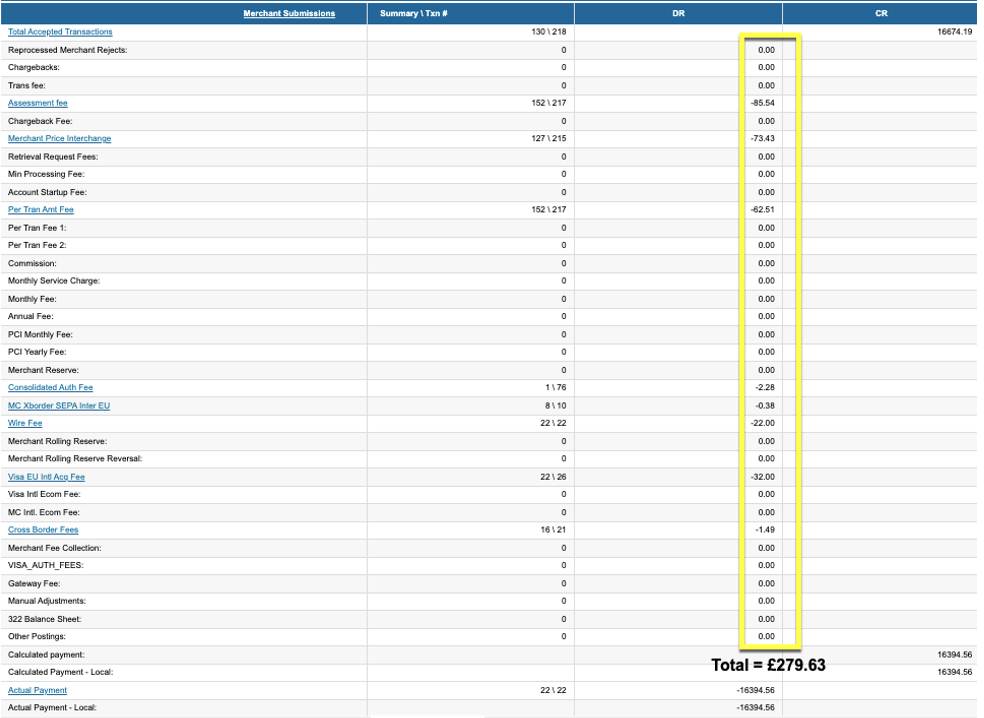 The total on the daily funding report should match the total of the fees on the monthly statement. These are highlighted in an extract of a monthly statement below.