What is GDPR?
The General Data Protection Regulation (GDPR) is a set of data protection rules that sets guideline for the collection and processing of personal information from individuals. GDPR offers consumers more control over how their personal data is handled by organisations.

Amongst other things, the GDPR states that a customer's personal data cannot be held indefinitely. Each organisation must implement a data retention policy.
For this, we implemented an easy way to maintain people's profiles.

Where is the feature located and how to configure it?

There are 3 important tabs within the configuration area;
Data Load
Configuration
Export
The Data Load tab allows you to schedule the loading of the data. The load time depends on a few factors, but mainly the number of profiles and bookings a site has.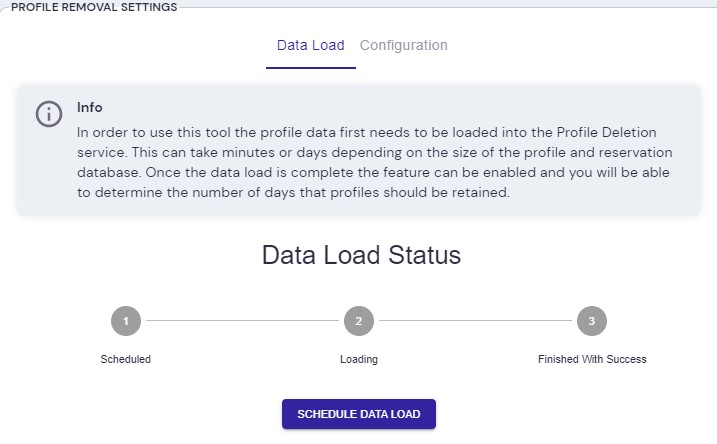 Once scheduled, it will show as loading while the data is loaded into the Profile Deletion Service.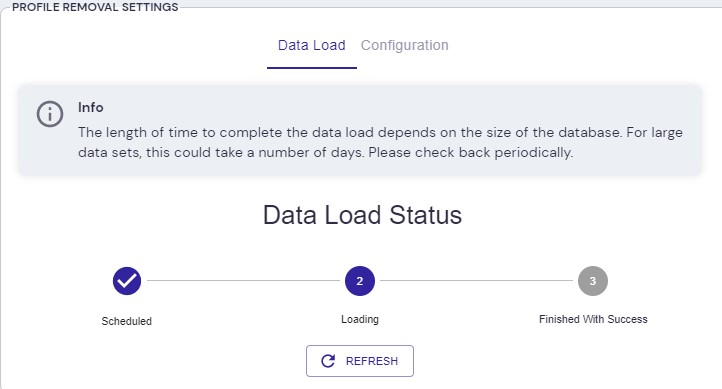 Once complete, it will display as follows.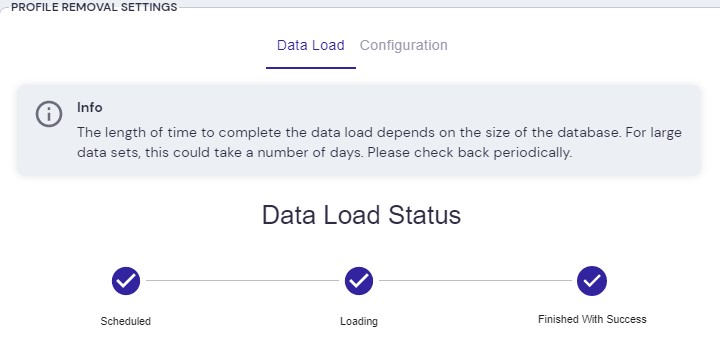 You are also made aware that, when profiles are shared across a group, the configuration impacts the group and not just the site they are logged into.
​
2. Configuration

You are warned of the impact of using the feature.

The feature can be enabled within the configuration tab. This will mean that profile deletion will commence, once the data load has been completed. The first run is the longest and could potentially take days to delete the historical profiles. The automated deletion will run each night at midnight UTC.

Before activating, you should set the period they wish to retain used profiles for. This defaults to 765 days.

There is a secondary value that controls the behavior for profiles that are not linked to any Rezlynx entity (i.e. a Reservation).

3. Export
If you are interested to know what profiles may be deleted when the tool next runs. This tab can help indicate this.

When pressing the Export button, the following text will display.

You can choose to wait or come back once the generation is complete.
If they remain on the page, the export file will appear automatically in their download folder.
The file will contain 2 columns.
All profiles in the export will be deleted when the tool next runs. Exceptions may be where a profile is used between extract and deletion.